On the morning of Saturday 1st July the amphibious Reliant was brought to Midsummer Common in the centre of Cambridge. As we lined up for the crane to lift it into the river, there were already amused looks from the spectators.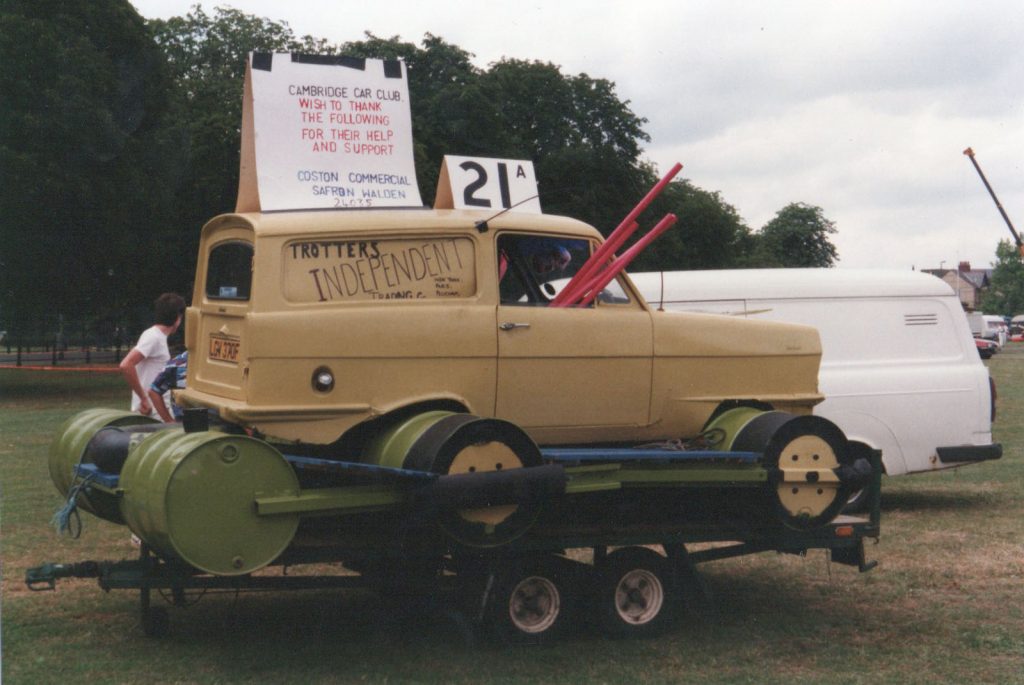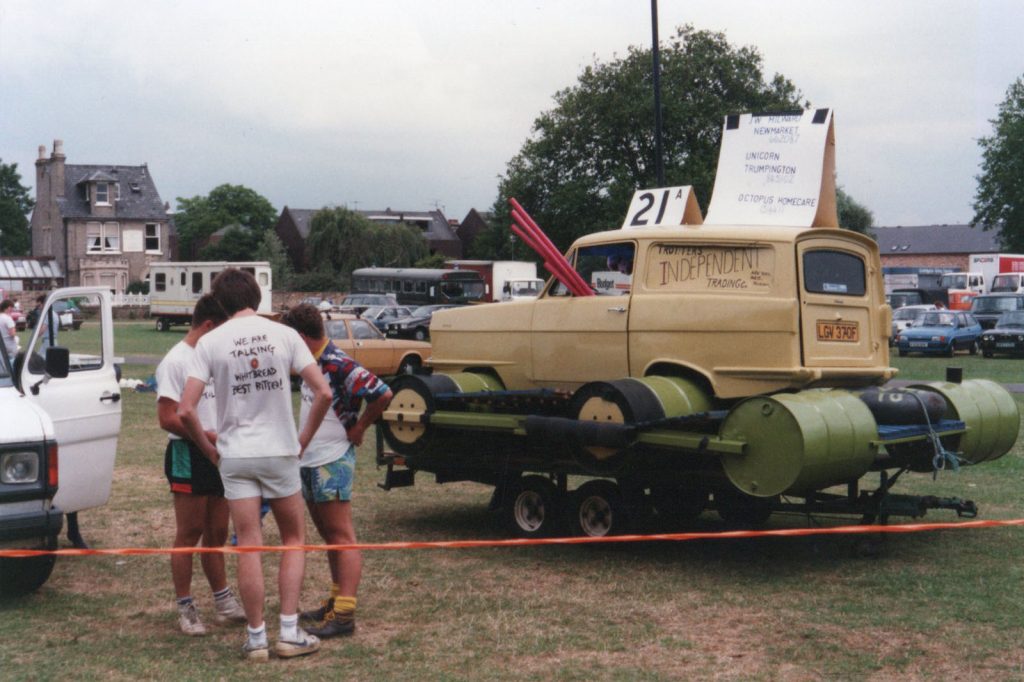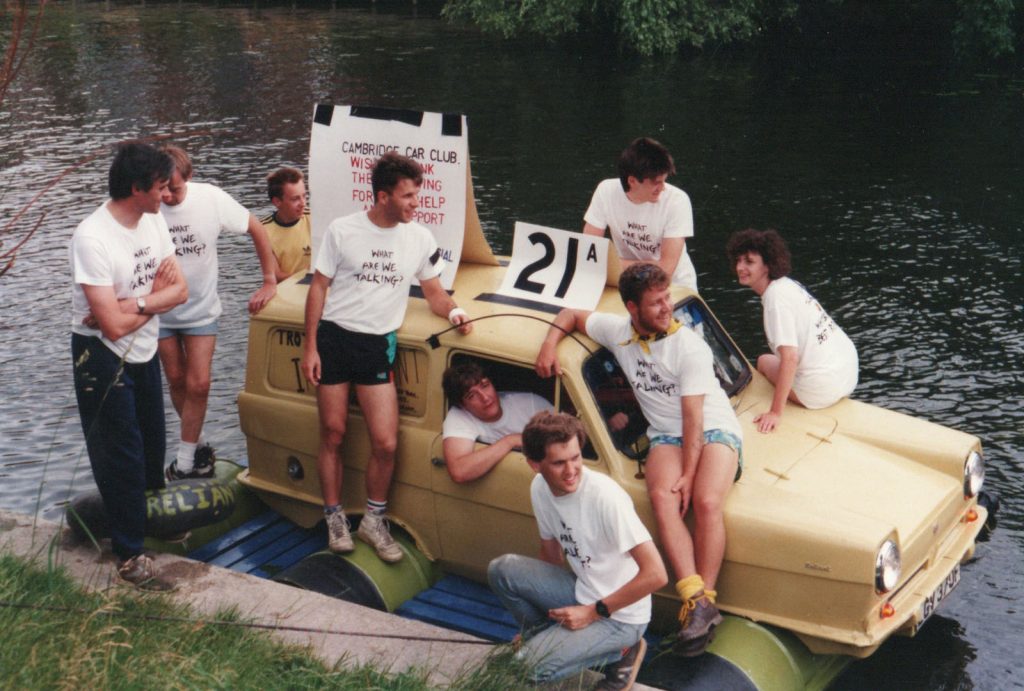 The raft race had two sections – the rafts trying to win the race and the "fun" category. CCC was definitely in the latter. The official course was Midsummer Common to Fen Ditton and back but we turned around halfway.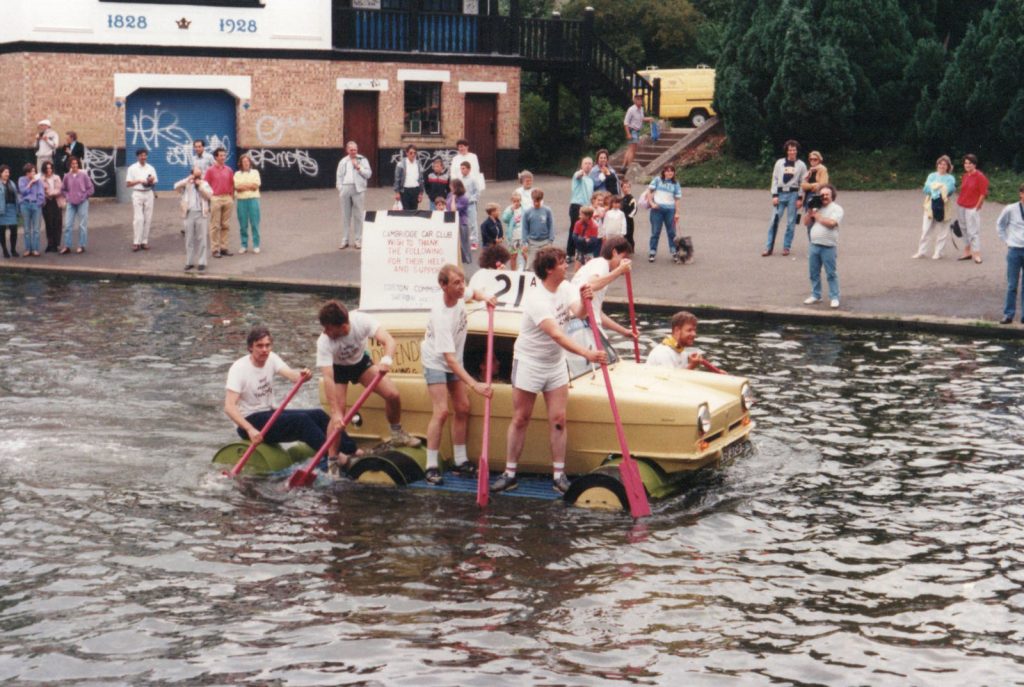 The lights, horn and dashboard were mounted on the body so we decided to stick a battery in and had working headlights, indicators and horn as we paddled along the Cam.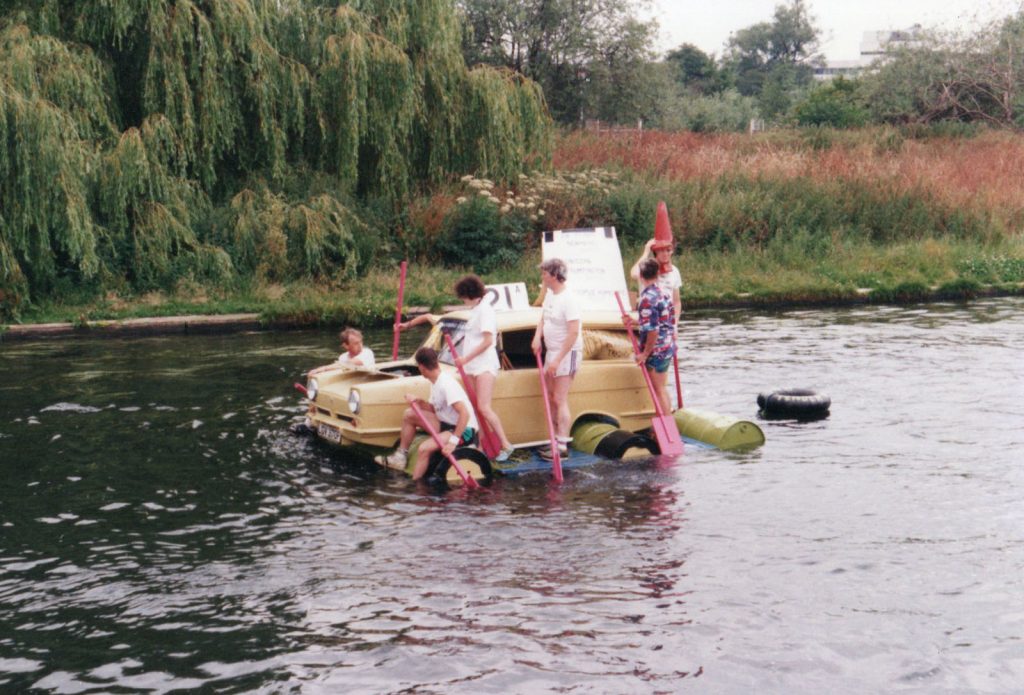 Sadly we missed out on the prize for the fun category, which went to the raft entered by the event sponsor. Hmmm….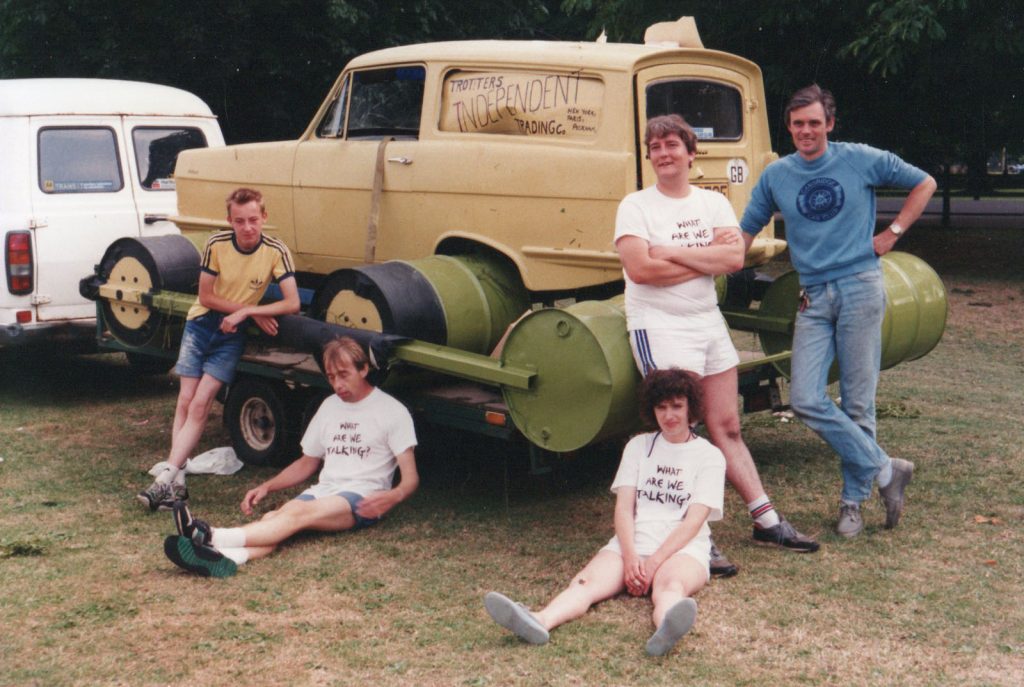 Still, we made the centre page spread in the Cambridge Evening News.