Brian Lister helped to found the club and was its President for many years. He worked for the engineering company set up by his grandfather, George Lister, which is still operating today from its base in Fulbourn.
Brian competed in a Cooper-MG in 1951. He then developed several cars himself and founded Lister Cars, which continues under different ownership today.
His best known driver was Archie Scott-Brown, who was also a founder member of the club. As well as driving for Brian, Archie went on to race in Formula 1 before being killed in a racing accident at Spa, Belgium, in 1958. Archie features in some of the CCC photos from 1950 and 1951.
One of his early cars was a chassis from former schoolmate John Tojeiro, which Brian fitted with a JAP v-twin engine. This vehicle competed in club events in 1952/3. It has recently been restored and made roadworthy again.
The Autosport article below describes the Lister-MG that Brian designed and built after the Tojeiro-JAP.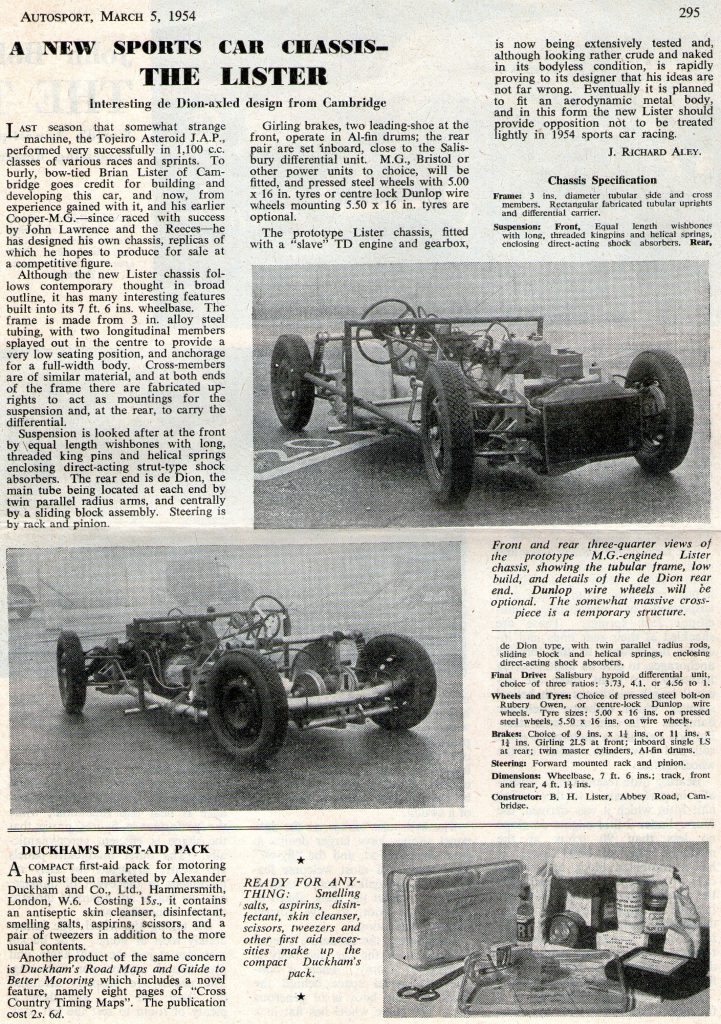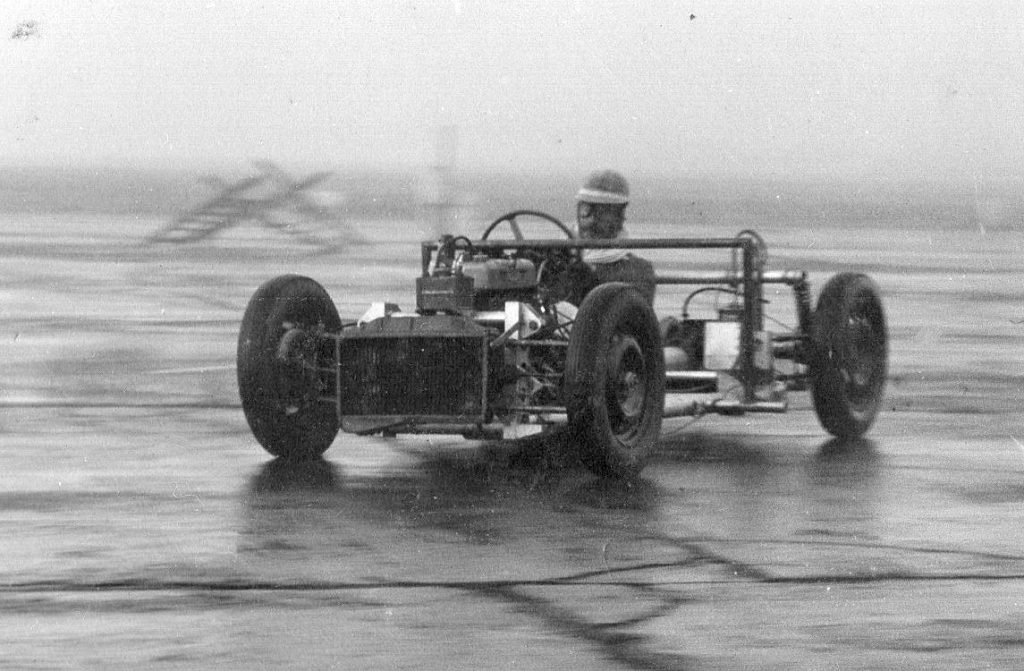 The photos below show the premises in Abbey Road, Cambridge from which Brian Lister operated at the time. The entrance way and the bungalow next to it have disappeared. There is a gap between nos. 28 and 32 Abbey Road today where the archway was, and the bungalow has been replaced by a two-storey house as no. 28.
The people standing behind the cars are Brian Lister (left) and Archie Scott-Brown (centre). They worked with engine tuner Donald Moore at the time, so it may be him on the right although we cannot confirm this. Please contact us if you are able to do so.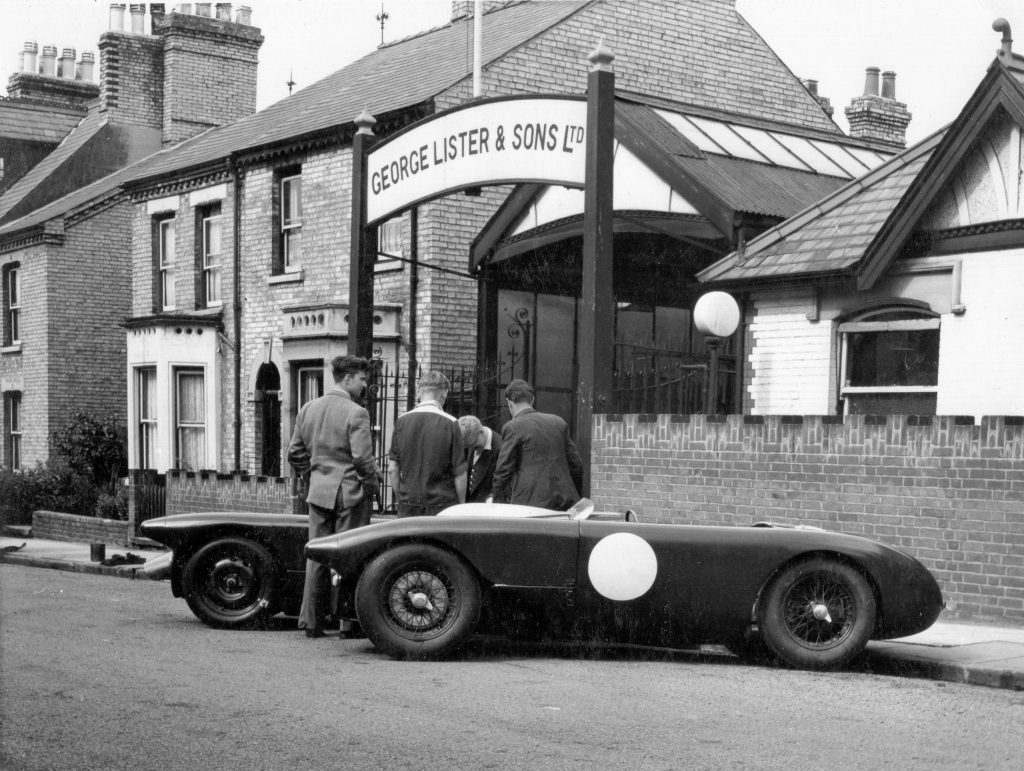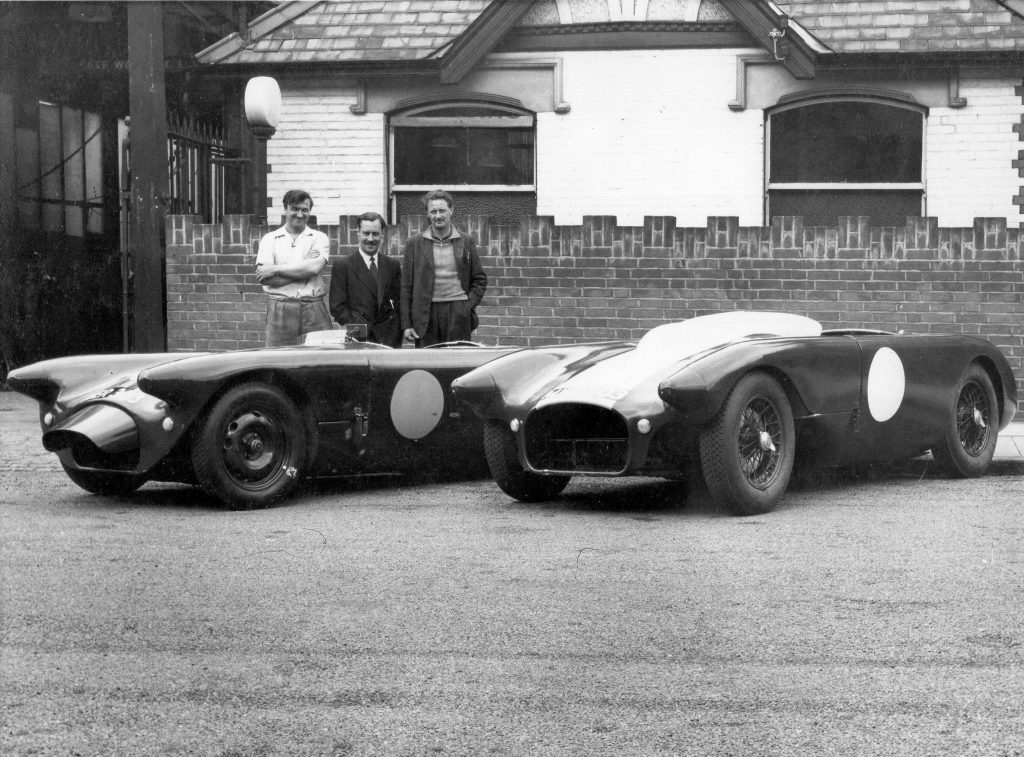 Several Lister cars are shown below. MER303 is the same car parked on the left in the photos above, although its identity is not known. A 1956 Lister-Maserati with the same registration but different body is active in historic racing. The front is also substantially different from the 1954 Lister-MG as shown on the Lister Cars website. It does appear to be the same car as shown here, which is listed as having a 1500cc MG engine, presumably making that a Lister-MG as well. To add confusion, the chassis number BHL1 seems to be on at least two of these plus the Tojeiro-JAP!