We can now offer club clothing manufactured by Regatta and supplied by Arco.
These can have the Club Logo embroidered on the left breast at a cost of £6.00 inc VAT
For waterproof Items a waterproof patch is applied behind the logo at a cost of £2.16 inc VAT.
We have approved to logo on the right for them to use.
1 or 2 lines of silver text 10mm high can be added below the Logo at £2.64 a line.
To order the clothing please use the form at the bottom of the page.
Arco will call you to take payment over the phone.
The club will reimburse members for the cost of putting the club logo on any article of clothing they purchase up to a value of £8:00 inclusive of VAT.
This can be from any supplier.
This to run to 31 December 2020 when the Club will review whether to continue to assist with the cost.
You just need to provide a copy of the invoice/order confirmation to claim.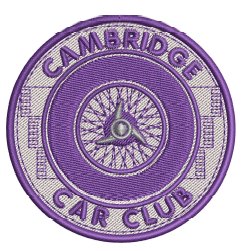 If you do not like any of the items below you can order any of the cloths listed on the Arco Website
It would be preferable for the items be Royal Blue.
To order any of these Call Arco Bury St Edmunds (01284 705914) and ask for Dan Pearson
Regatta Royal Blue/Navy Contrast Polo Shirt
£14.40 inc logo & VAT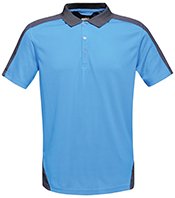 Versatile and dynamic, the Regatta Contrast polo shirt has got you covered throughout active days. Woven from 100% polyester piqué, the material is quick-drying as well as comfortable, with excellent moisture-wicking performance.
• Moisture-wicking 130g/m² fabric (100% polyester piqué)
• Ribbed collar and cuffs for superior comfort
• Stylish placket with three buttons
• Side vents for improved breathability
Available in…
XS-4XL
TROJAN Royal Blue V-Neck Sweatshirt
£21.00 inc. logo & VAT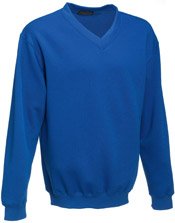 Comfortable and smart, these durable sweatshirts have knitted rib necks, cuffs and hem to provide a snug fit. The premium polyester and cotton blend fabric keeps the jumper breathable, while the soft brushed inner makes it comfortable to wear against skin.
• 65% polyester, 35% cotton
• Knitted rib neckline, cuffs and hem
• Soft brushed inner
Available in…
XS-3XL
Regatta Contrast Royal Blue/Navy Fleece Jacket
£25.20 inc logo & VAT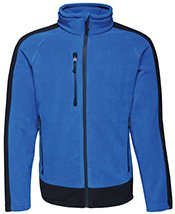 Woven from intelligent Regatta Symmetry fabric, this Regatta Contrast fleece jacket is super soft and practical. Due to the durable anti-pill finish, this Regatta fleece is hardy without compromising on comfort. You don't even have to worry about getting caught in the rain due to how quickly this fleece can dry off. As part of the Regatta Contrast range, the anti-pill fleece is available in a wide array of colours
• Soft, smooth anti-pill 300g/m² fleece fabric
• Durable, long-lasting Regatta Symmetry material
• Quick-drying
• Multiple zip pockets including on the chest and two on the lower torso
• Adjustable attachment loops on the cuffs for comfort

Available in…
XS-4XL
Regatta Contrast Royal Blue/Navy Soft Shell
£36.36 inc logo/waterproof application & VAT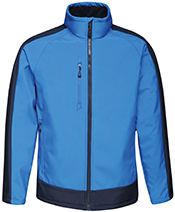 Made using Regatta's revolutionary Softshell XPT fabric, this softshell jacket is the lightweight, water-repellent, wind-resistant alternative to big, bulky coats. The cleverly crafted three-layer fabric used to construct the Regatta jacket keeps the weather out and the warmth in, without forgoing breathability and comfort.
• Water-repellent, wind-resistant 300g/m² three-layer fabric
• Softshell XPT fabric keeps you warm and comfortable during active days
• Multiple zip pockets at the chest, lower torso and inside the jacket
• Shockcord hem that can be easily adjusted
• Chin guard to protect against wind and rain

Available in…
XS-4XL
Regatta Contrast Royal Blue/Navy Insulated Jacket
£51.96 inc. logo/Waterproof application & VAT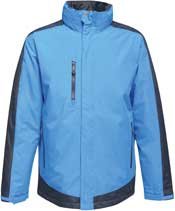 With Isotex 10000 and Thermo Guard technology, this Regatta Contrast insulated jacket takes outdoor wear to a whole new level. Isotex 10000 fabric is waterproof and windproof yet breathable, ensuring that you stay dry and comfortable. Meanwhile, Thermo Guard insulation keeps a comfortable level of warm air inside the Regatta jacket, so you don't have to worry about being cold. This insulated jacket is a great alternative to bulky layers.
• Waterproof 115g/m² fabric (100% polyester)
• Intelligent Regatta Isotex 10000 technology keeps you dry and comfortable
• Thermo Guard synthetic fibres provide high levels of insulation
• Concealed hood for rainy weather
• Multiple pockets with zip fastenings, including a waterproof chest pocket, two lower pockets and an inner compartment
• Adjustable cuffs and hem for extra comfort
Available in…
XS-4XL
Regatta Contrast Royal Blue/Navy 3-in-1 Jacket
£78.12 inc. 2 logos/Waterproof application & VAT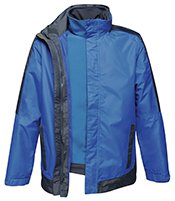 Be prepared for unpredictable weather with the Regatta Contrast 3-in-1 jacket. Water-repellent, wind-resistant Regatta Softshell fabric works to keep you warm and comfortable during active days. Meanwhile, on the outer layer, Isotex 10000 fabric has been used to ensure your 3-in-1 Regatta jacket is as waterproof as possible.
Logos applied to both inner & outer jacket
• Waterproof Isotex 10000 115g/m² fabric (100% polyester)
• Mesh and polyester taffeta lining for added breathability and comfort
• Warm-backed stretch Softshell inner
• A variety of pockets including two lower pockets and one chest pocket, all with zips
• Concealed adjustable hood for added weather coverage
• Adjustable cuffs and hem
Available in…
XS-4XL