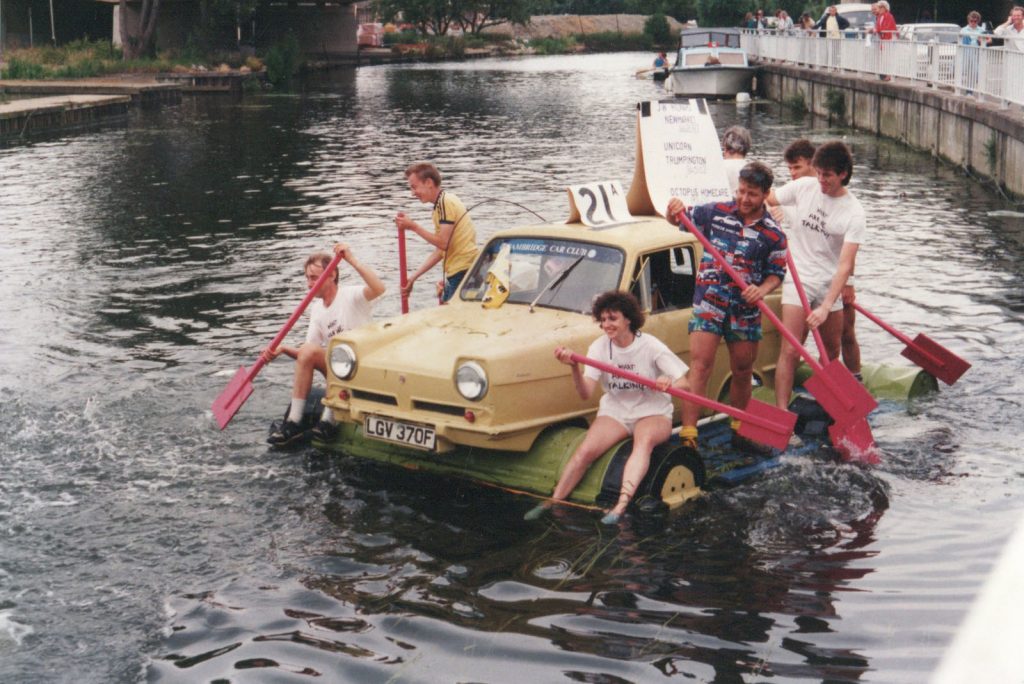 It all started when Sue (at the front of the photo above) asked one club night if CCC wanted to put an entry in for the raft race through the centre of Cambridge. The company she worked for, Spicers, sponsored the event, which raised money for several charities in the area. We thought it sounded like a bit of fun and of course our raft would have to have a car theme.
The beer kept flowing as ideas were thrown in and then someone mentioned Del-boy's Reliant from the hit TV comedy Only Fools and Horses. From that point there was no turning back…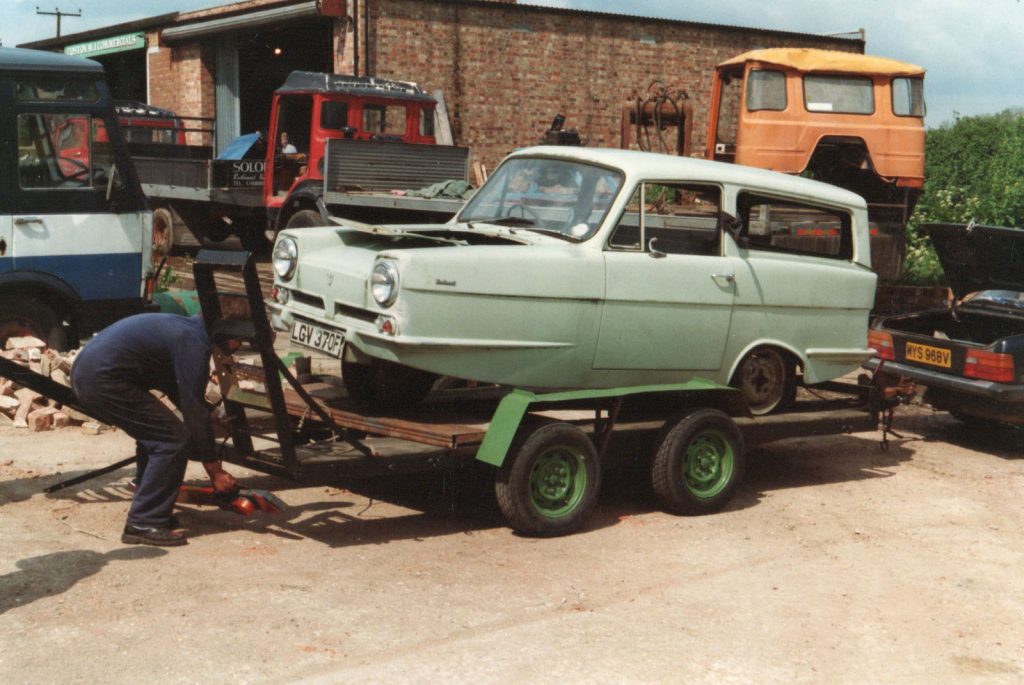 A phone call to J W Milward, the Reliant dealership in Newmarket, established that they had a few scrap cars and yes they'd be happy to donate one of them. A Regal Supervan was chosen as that was what Del-boy drove, and taken to CCC member Mike Allen's workplace to be prepared for its adventure.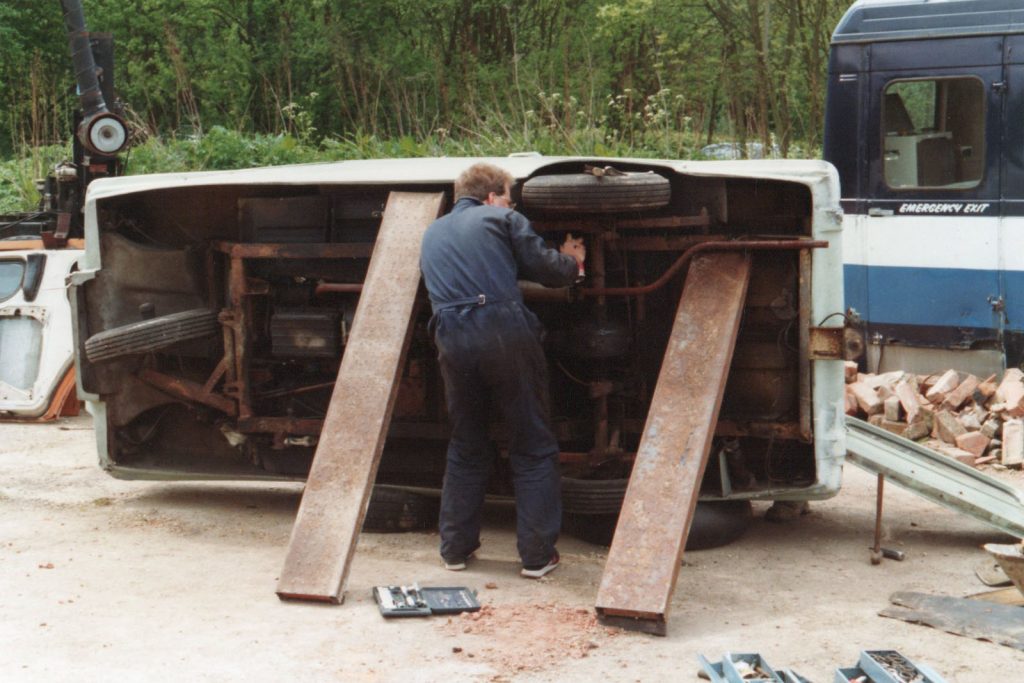 The Reliant has a lightweight fibreglass body, which we wanted, on a steel chassis, which we didn't. So the first job was to separate the two.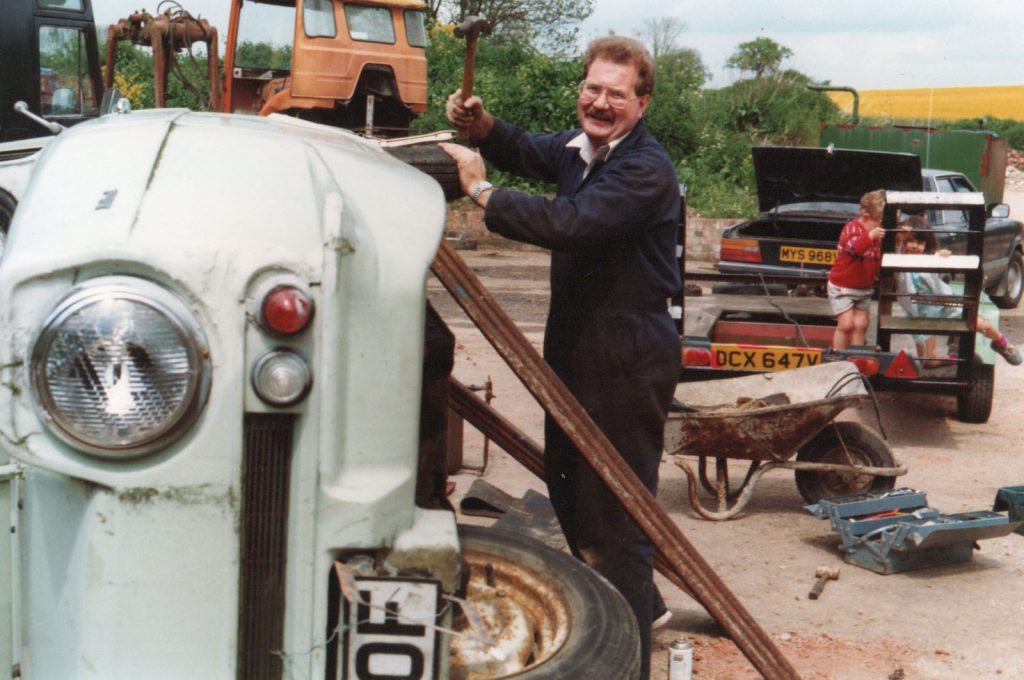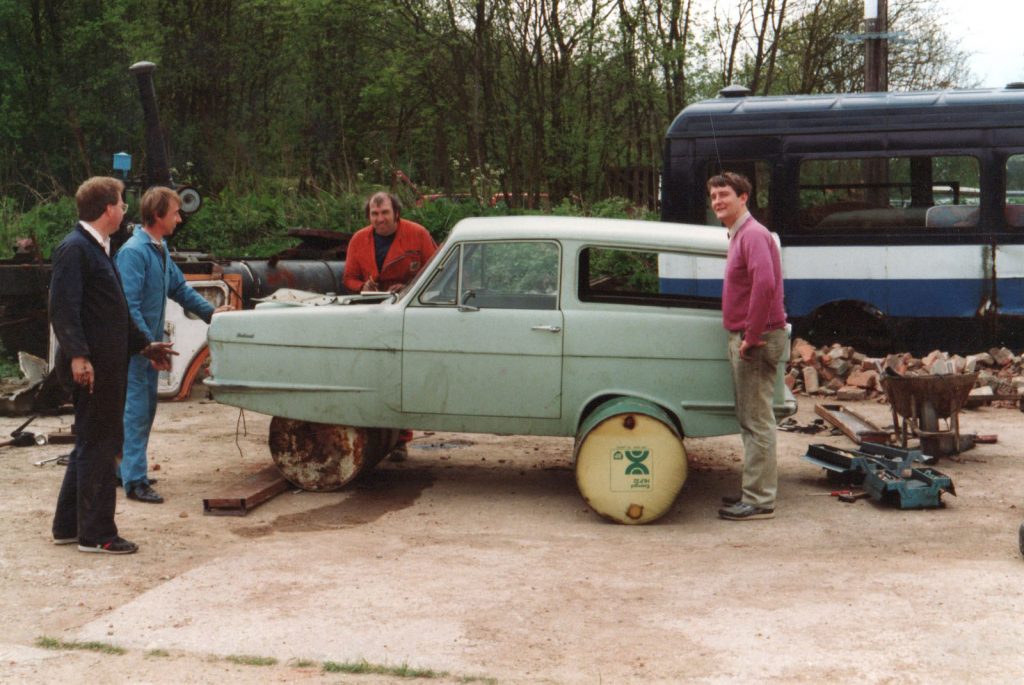 The raft itself was fabricated from seven 45-gallon drums and a few bits of steel angle, with the front and centre drums matching the car's wheelbase.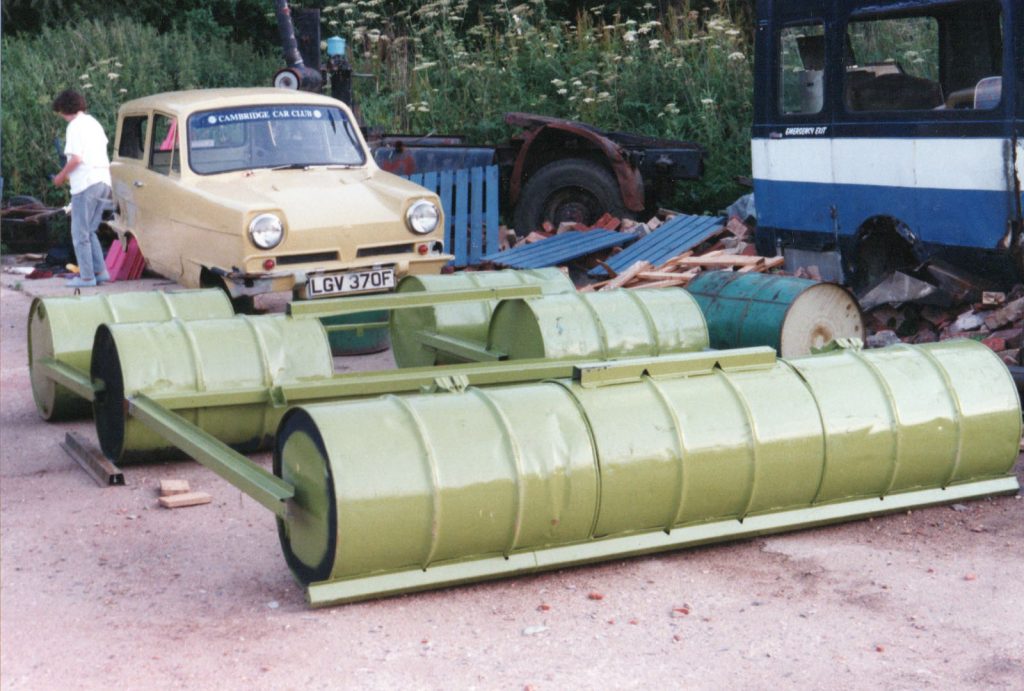 Finally the body was painted the mustard colour of Del-boy's car and rear window panels with "Trotter's Independent Trading Co." fitted. A few paddles were made up and we were ready for launch.